EU funds
EU funds is one of the niche areas of practice we specialized in. We have assisted clients while applying for EU funding, maintaining regulatory compliance, as well as in respect of post-funding matters such as controls or financial corrections applied by the authorities. Our expertise covers the following:
? Legal assistance and advice for the preparation of the documentation pertaining to projects for accessing grants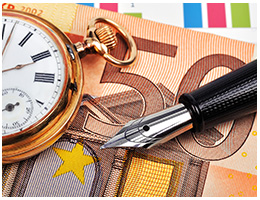 ? Legal assistance and advice for the implementation of projects financed from grants:
• Preparation of documents/files for award of public contracts by specific procedures
• Advice for preparation and performance of public procurement procedures
• Client assistance for obtaining permits from the contracting authority for the award procedures carried out
• Client assistance before public and judicial authorities in case of challenges regarding asset, work and service procurement
• Client assistance in performance of procurement contracts and in ensuring the eligibility of the expenses incurred
? Technical assistance for management authorities of different sectorial operational programs:
• Legal assessment of the documents and deeds required to sign the financing contract and the contracts related to the applications for reimbursement
• Legal assistance of the management authority in the preparation of various specific documents: applicant's guide, financing contract, etc.
Back to Practice Areas »