Intellectual Property & Media
Business reputation, brand identity, and good name in the marketplace constitute a crucial competitive distinction in the eyes of the customers. Mocanu si Asociatii team sides with each of its clients for protecting such irreplaceable assets and provide business-savvy approach on any matter related thereto. This includes review of proposed viral campaigns on social media websites, to assistance on regulatory matters and critical advice for mitigating hefty disputes. The firm regularly handles cases and provides legal opinions on cases related to broadcasting, publishing, music, film, television, digital media, advertising or marketing. Our expertise covers the following: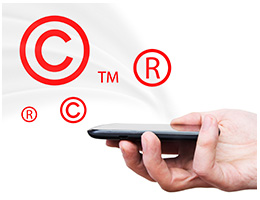 ? Legal advice and assistance regarding enforcement, licensing/sub-licensing agreements, use and transfer or title, and representation before the courts of law in Romania in connection with wide spectrum of copyrights, trademarks and designs, such as literary works; software; authors, composers, interpreters, producers; trademarks and geographical indications; designs; inventions; topographies of integrated circuits; know how
? Legal advice and assistance on regulatory and compliance matters in the media field, as well as legal advice in drafting and negotiating production and licensing agreements, legal advice and representation in media related disputes and litigations, including in defamation and reputation management matters.
Back to Practice Areas »