Labor & Employment
Our Labor & Employment practice spans from assisting clients with respect to the negotiation of individual employment agreements and collective bargaining agreements to the entire spectrum of legal matters pertaining to employer-employee relationship, including employees secondment or transfer, individual dismissal and collective lay-offs, disputes resolution and personal injury.
Our expertise covers the following: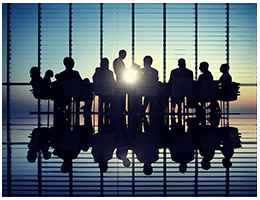 ? Assisting our regarding clients on various labor and employment matters:
• Drafting labor agreements and assistance in the negotiation thereof
• Preparation and negotiation of collective labor agreements
• Preparation of regulations and internal rules
• Specialized advice and assistance in the individual or collective dismissal procedures
• Assistance in the conducting labor procedures (disciplinary procedures, professional inadequacy procedures, other various procedures and policies in relation to the employees)
? Legal advice and assistance in drafting and implementing restructuring programs accompanied by dismissals
? Client representation before labor and social protection authorities and before the regulatory authorities.
Back to Practice Areas ยป