Litigation, International Arbitration, Foreclosures
Mocanu si Asociatii team is well versed in dispute resolution, including in national and international arbitration procedures. Our seasoned litigation team represented clients in disputes related to commercial, civil, employment, administrative and tax matters, at all levels of the judicial system. We have also acted before local or international (ICC, ICSID) courts of arbitration either for the Romanian State/institutions or for corporates in a broad range of complex cases.
Our litigators are resourceful, creative and skilled, being acknowledged for providing effective strategy solutions and for dealing with incidental matters on practical basis. We aim at achieving the results that best fit the circumstances of each case and the clients' needs. Our expertise covers the following: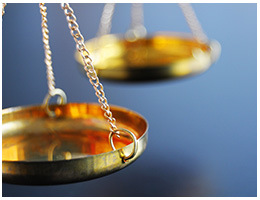 ? Legal advice regarding the strategies for approaching the disputes, assessments of opportunities/risks and costs, assistance in making decisions to go to trial, choosing courses of action
? Mediation, negotiation and assistance services for signing transaction contracts
? Legal assistance in the pre-litigious stage, assessment of evidence, legal assistance in procedures of evidence production, production of extrajudicial surveys
? Legal assistance and representation before any court of law in Romania or local/international arbitration body in all areas of law
? Legal assistance and representation in the production of extrajudicial surveys and other evidence
? Legal advice regarding debt recovery methods (i.e. debt analysis, assessment of chances for recovery, defining the recovery strategy, assessment of the recovery costs), legal advice in the negotiation of the transaction documents pertaining to the debt recovery procedures, and representation in direct conciliation procedures
? Performing the recovery procedures for a large volume of debts, judicially and/or amicably, including by novation, subrogation, debt assignments, giving in payment, compensations
? Legal assistance and representation in all foreclosure procedures, legal assistance in choosing bailiffs, representation for taking all due formalities before bailiff offices, negotiation of fees, assessment of foreclosure related costs and duration, participation with the bailiff in the real or personal forced execution procedures, assistance in removing procedural irregularities which may occur during the foreclosure procedure
? Legal assistance and representation in challenges to execution, garnishment validation and in any legal action related to foreclosures
? Legal assistance and representation in the insolvency proceedings, both for creditors and debtors, drafting the necessary documents, initiating the procedure of liability assignment for the company insolvency, client representation in the assembly or committee of creditors, submission of legal opinions, as well as preparing optimum strategies for debt recovery within this procedure
? Legal assistance in dissolution/voluntary liquidation procedures, contract analysis, notification of creditors, filing legal actions for debt recovery, analysis of mortgages and pledges on the company assets, conclusion of asset sale-purchase agreements.
Back to Practice Areas »