Tax & Customs
As part of our integrated approach on legal and business matters, aimed at tackling any issue that may arise therefrom, we provide tax advice on direct and indirect taxes and social contributions. We have assisted clients with respect to tax structuring of transactions and activities, effective tax planning, as well as during tax disputes on matters pertaining to corporate tax, income tax, VAT, social contributions, excises, and local taxes.
Our practice also includes customs warehousing, customs proceedings and duties, customs related inspections and dispute resolution.†Our expertise covers the following: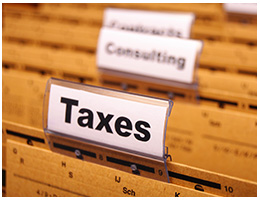 ? General tax advice, including for restructuring of debts and arrears, covering matters such as taxation of companies, value added tax, excise duties, tax on non-residentsí income, taxation of individuals, taxation of local interest public services, local taxes, the conventions for the avoidance of double taxation
? Specialized tax assistance during the inspections carried out by the tax authorities and representation in relation to tax authorities
? Legal assistance and representation in carrying out the legal procedures for challenging the inspection reports and the tax notices and any documents issued by the public tax authorities
? Legal assistance and representation in the pre-litigation and litigation procedures generated by the inspections of the Romanian Court of Accounts
? Legal assistance and representation before the courts of law in Romania in disputes regarding tax issues
? Legal assistance, advice and representation as regards the financial corrections applied in the procedures for accessing European funds, etc.
Back to Practice Areas ¬Ľ