Transport and Logistics
Mocanu si Asociatii's Transport area of practice covers shipping as well as rail, road and air national and international transportation. We provide legal advice on regulatory mat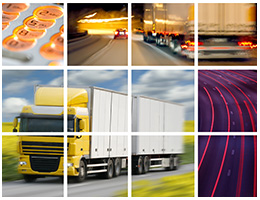 ters – licensing, registration, compliance, sale, acquisition, maintenance services, lease, mortgaging, insurance, disputes and claims.
Our lawyers have been also involved in commercial, regulatory and legal issues related to logistics services, being familiar with various aspects of logistics management, third-party logistics and production logistics. Our expertise covers the following:
? Legal assistance and advice provided to road, rail, sea and air carriers and professional associations in connection with wide spectrum of agreements (e.g. transport and shipping related agreements; sale-purchase agreements for rail and road vehicles; lease and loan agreements)
? Legal advice on various regulatory and compliance matters pertaining to the transport of passengers and goods
? Representation before the relevant authorities and the courts of law in Romania in disputes falling within the scope of transport law.
Back to Practice Areas »